Feb. 14 - 18 AAAS annual meeting in Boston
Japan's science ministry (MEXT) and six leading research institutions including Kavli IPMU will host an exhibition booth to present the World Premier International Research Center Initiative (WPI) at the American Association for the Advancement of Science (AAAS) annual meeting, which will be held at the Hynes Convention Center in Boston on 14-18 February. The WPI centers will also co-organize an exhibitor workshop.
The WPI booth, open on 15-17 February and located at the Exhibit Halls C-D as a part of the Japan Pavilion organized by the Japan Science and Technology Agency (JST), will exhibit the latest advance of a range of research at the WPI centers and their efforts to create an open research environment that attracts scientists around the globe. 
The workshop "Japan: your next career destination?," held on 15 February, 2:30 pm - 3:30 pm at Room #205, aims to present three of Japan's most important academic organizations: RIKEN, the University of Tsukuba, and WPI. These organizations are at the forefront of Japanese research and offer exciting career opportunities to foreign researchers. A space for discussion, with a question and answer session about life in Japan will be also provided.
Both the Japan Pavilion and the workshop are open to all meeting attendees. Please come and join us!
Related Links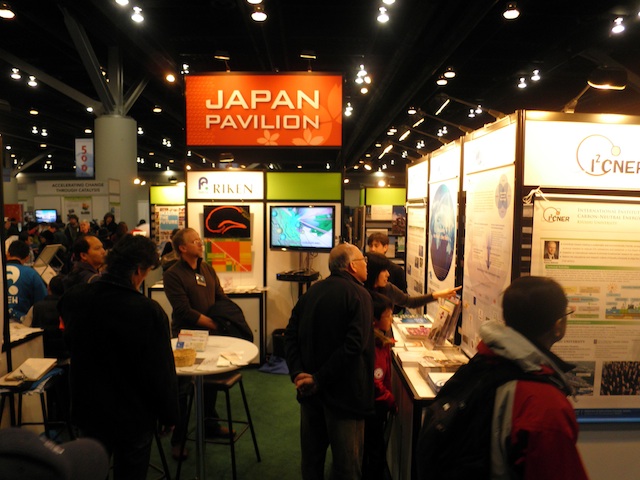 WPI booth at the AAAS2012 meeting