Minister of State for Science and Technology Policy Yamamoto visits Kavli IPMU
November 20, 2013
Kavli Institute for the Physics and Mathematics of the Universe
On the afternoon of November 20, Ichita Yamamoto, Minister of State for Science and Technology Policy visited the Institute for the Physics and Mathematics of the Universe (Kavli IPMU) in Kashiwa campus of the University of Tokyo.
Kavli IPMU Director Murayama introduced the SuMIRe (Subaru Measurement of Images and Redshifts) project supported by the cabinet office's FIRST (Funding Program for World-Leading Innovative R&D on Science and Technology) and Dr. Leauthaud discussed research on dark matter in the universe. Following this, researchers at Princeton University, Subaru Telescope at Hawaii, and Jet Propulsion Laboratory at NASA presented their research project via overseas video connection.
Prior to the session, the minister visited the seminar by Dr. Fabiola Gianotti, former spokesperson of ATLAS experiment at CERN (The European Organization for Nuclear Research), and was shown the laboratory in which new Silicon Vertex Detector for the Belle II experiment is in preparation.
Subsequently, the minister joined the tea time held in Piazza Fujiwara and talked with researchers from many countries.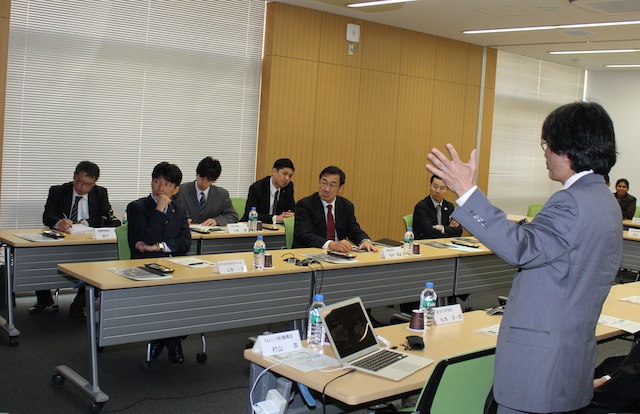 Minister Yamamoto is hearing Director Murayama's introduction of the SuMIRe project.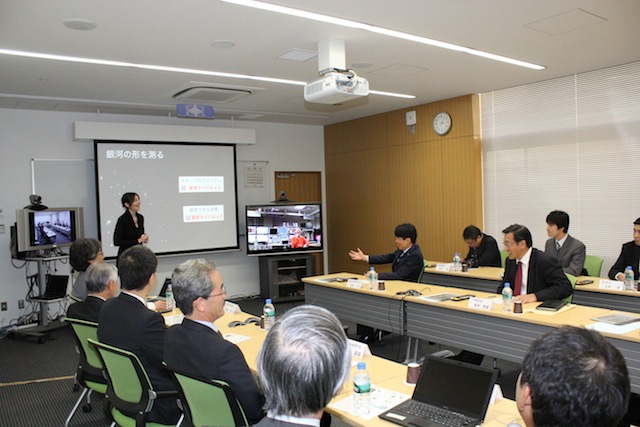 Discussion of the research on dark matter by Dr. Leauthaud.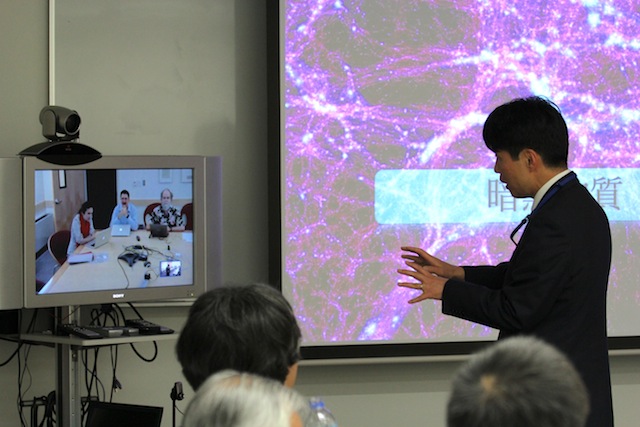 Talking with researchers at Princeton University via video connection.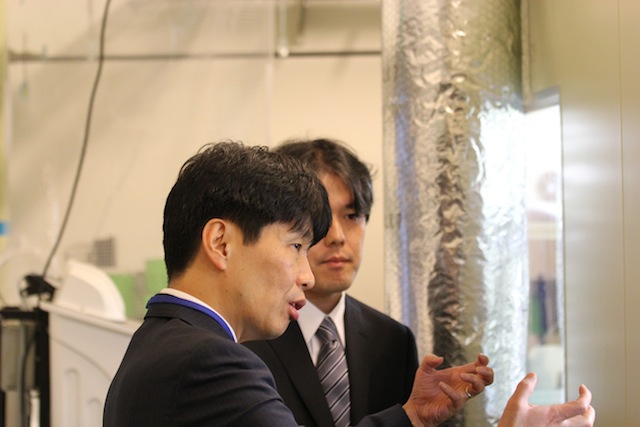 Assoc. Prof. Higuchi is showing the laboratory.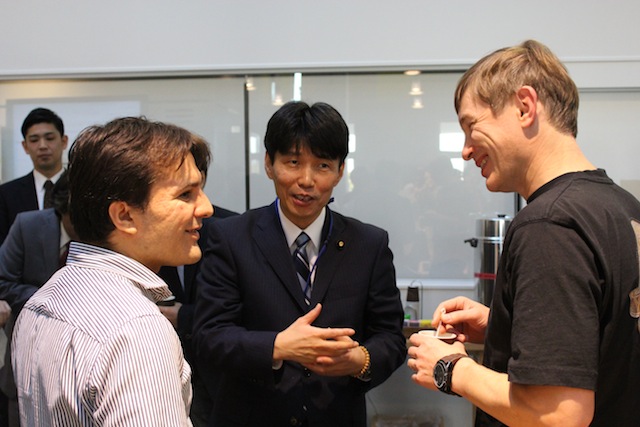 The minister is talking with researchers at the tea time.