1. Maternity Hospitals/Clinics
You need to visit a maternity hospital or clinic to confirm your pregnancy. There are some options regarding your doctor, who will provide your prenatal care, and where to give birth. Where you decide to give birth will depend on whether you feel comfortable in a hospital, how much you can spend (some fancy private hospitals cost upward of ¥1 million yen), and whether you need your doctor to speak English.
2. Maternal and Child Health Handbook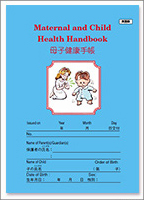 After your pregnancy has been confirmed by a doctor, they will provide a slip which you take to your local city hall to fill out a notification of pregnancy form. Once you do this they will provide you with a Maternal and Child Health Handbook (so-called "Boshi Kenko Techo" 母子手帳). You will need this handbook for:
Your prenatal checkups

To get a birth certificate from the doctor

To keep track of your child's vaccination record and other developmental milestones
The city office will also provide you some free prenatal checkup tickets, information on pregnancy classes and postnatal services, and a birth registration form.
3. Maternity leave in Japan (for mothers only)

Duration of maternity leave
Guaranteed maternity leave in Japan covers a period of 6 weeks prior to the expected birth date to 8 weeks after giving birth. If the employee desires to return to work earlier than 8 weeks, it is possible, but requires submitting an approval by a medical doctor. If the birth of the child is delayed, the days between the expected due date and the actual birth date also count as maternity leave period.
Compensation during maternity leave
During maternity leave, employee salary will be fully paid from U.Tokyo.
Income tax, labor insurance and social insurance during maternity leave
Since your maternity leave is treated as "special paid leave", income tax, resident tax, and employment insurance premium will apply even during maternity leave. However, you are exempt from paying health and pension insurance payments.
4. Childcare leave in Japan (for mothers and fathers)
Duration of childcare leave