Kavli IPMU and RIKEN iTHES sign research partnership MOU
December 17, 2013
Kavli Institute for the Physics and Mathematics of the Universe (Kavli IPMU)
On December 4 at the RIKEN Wako campus, the Kavli Institute for the Physics and Mathematics of the Universe (Kavli IPMU) and the RIKEN Interdisciplinary Theoretical Science Research Group (iTHES) signed a memorandum of understanding for their research partnership.
Kavli IPMU and iTHES are both working to create new windows on basic research by their interdisciplinary approaches. This partnership is expected to contribute greatly to the progress of theoretical sciences.
iTHES was founded June 2013 to integrate research activities in theoretical sciences among fundamental physics, material science and biological science. iTHES group Director Tetsuo Hatsuda is also a visiting senior scientist at the Kavli IPMU, hence he is in a good position to strengthen the partnership.,
An inaugural colloquium "The Quantum Universe"  by Kavli IPMU Director Hitoshi Murayama, held subsequent to the signing ceremony, was attended by a room full of excited audience members.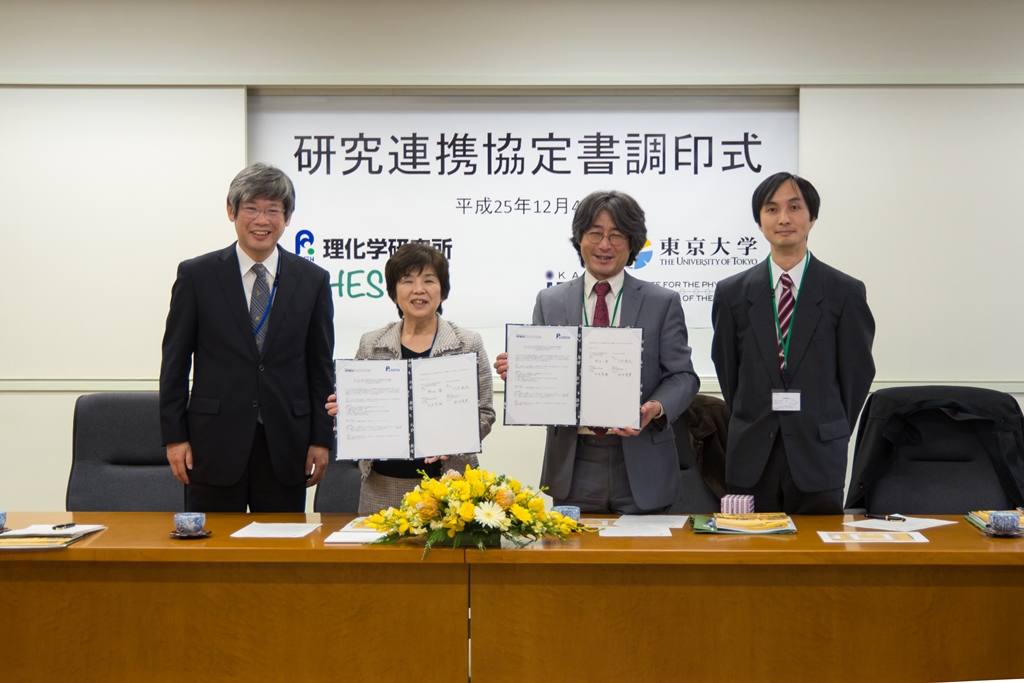 Signing ceremony. (From left to right:) iTHES group Director Tetsuo Hatsuda, RIKEN Executive Director Maki Kawai, Kavli IPMU Director Hitoshi Murayama, and Kavli IPMU Professor Shigeki Sugimoto.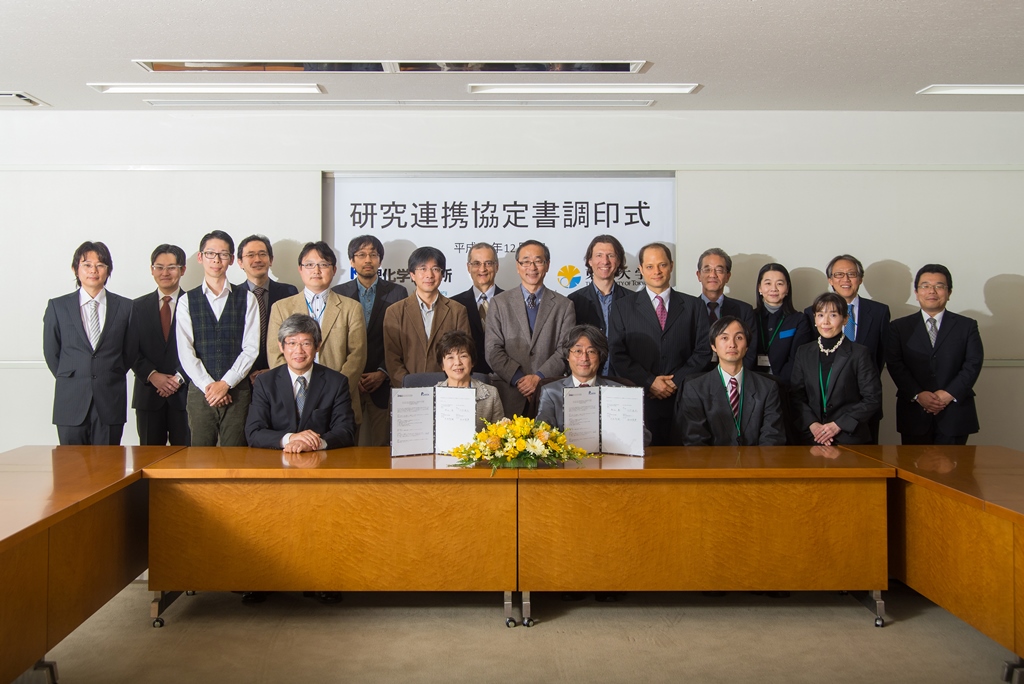 With researchers of iTHES and Kavli IPMU.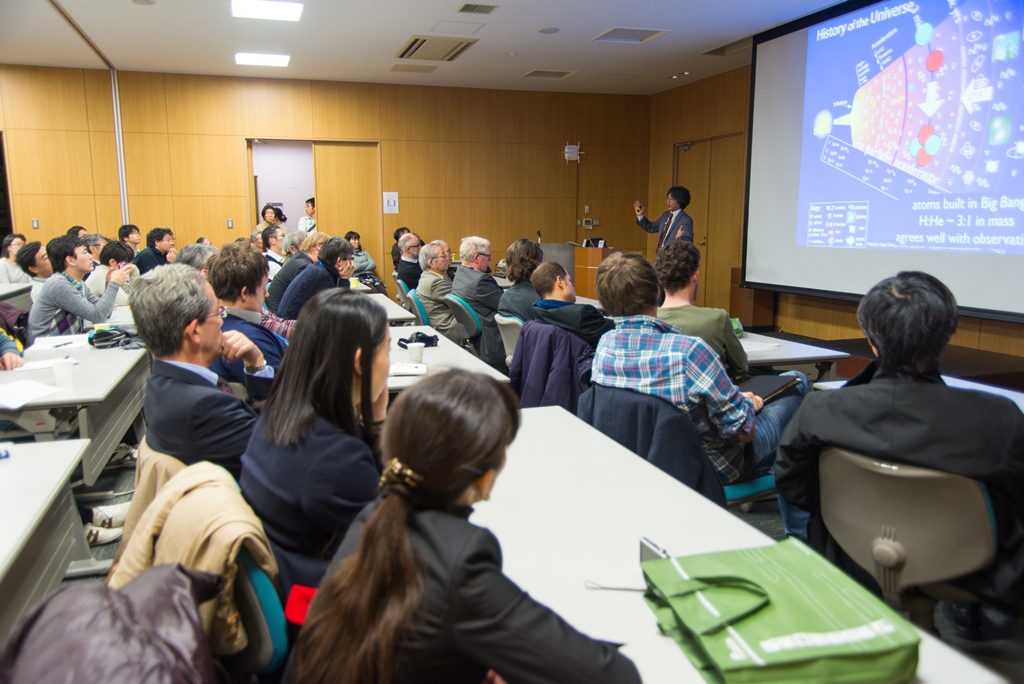 The inaugural colloquium by Kavli IPMU Director Murayama