Hiromi Yokoyama appointed new Deputy Director of Kavli IPMU
April 1, 2022
Kavli Institute for the Physics and Mathematics of the Universe (Kavli IPMU)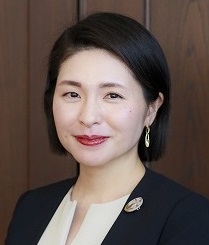 Hiromi Yokoyama, Professor at the Kavli Institute for the Physics and Mathematics of the Universe (Kavli IPMU), has been appointed as the institute's new Deputy Director on April 1.
After obtaining a PhD in Physics, Yokoyama has been working in science and technology studies. She has focused on a wide range of issues including social responsibilities of scientists, artificial intelligence logic, and science policy of big science. She has also studied the link between gender and science to try to understand why so few girls pursue careers in mathematics or physics in Japan.
Yokoyama says she would like to use her experience to help fulfil her new role at Kavli IPMU.

Related articles
People at Kavli IPMU (Director & Deputy Directors)

Related links
Deputy Director Hiromi Yokoyama's website