Yasunori Nomura named new American Physical Society Fellow
December 18, 2017
Kavli Institute for the Physics and Mathematics of the Universe (Kavli IPMU)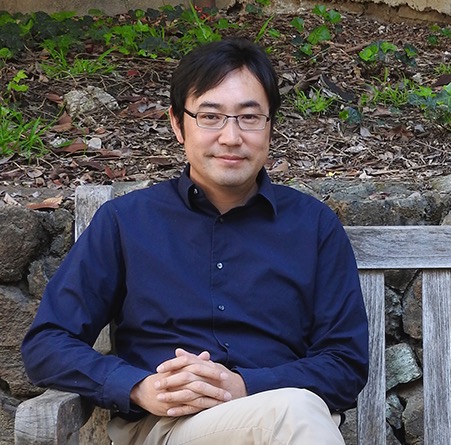 Yasunori Nomura, the Director of the Berkeley Center for Theoretical Physics at University of California, Berkeley and a Principal Investigator of the Kavli Institute for the Physics and Mathematics of the Universe (Kavli IPMU), has been named a new fellow of the American Physical Society (APS).

"I am very much honored to be elected as a fellow of the American Physical Society. This is an extremely exciting time for theoretical physics in which various different fields are getting closer and making rapid progress, often in new unanticipated directions. I would like to thank my collaborators, and I am determined to work even harder and contribute more," said Nomura.

The APS is the world's largest physics organization, with more than 50,000 members from academia, government and industry. APS fellow is a title awarded to researchers who have made great contributions to the field.

This year, the organization recognized Nomura's contribution to the Division of Particles and Fields. Other notable fellows in this area include 1979 Nobel Laureate Steven Weinberg, 2004 Nobel Laureate David Gross, and Japanese Nobel Laureate Masatoshi Koshiba.

On the APS website, the society has stated Nomura was elected for his "pioneering contributions to a variety of areas of particle theory, including gauge unification in extra dimensions, electroweak symmetry breaking, supersymmetric models, dark matter, the multiverse, foundations of quantum mechanics, and black holes."


Yasunori Nomura timeline
2000 Receives Doctor of Science, majoring in Physics from the University of Tokyo
2000 Miller Research Fellow, University of California, Berkeley
2002 Associate Scientist, Fermi National Accelerator Laboratory
2003 Assistant Professor, University of California, Berkeley
2007 Associate Professor, University of California, Berkeley
2008 Senior Faculty Scientist, Lawrence Berkeley National Laboratory (joint appointment)
2012 Professor, University of California, Berkeley
2015 Director, Berkeley Center for Theoretical Physics, University of California, Berkeley
2017 Principal Investigator, Kavli Institute for the Physics and Mathematics of the Universe (joint appointment)
(2015-2017 Project Professor, Kavli Institute for the Physics and Mathematics of the Universe (joint appointment))
Related Link
Full list of 2017 APS Fellows
Related News
Kavli IPMU Visiting Senior Scientist Eiichiro Komatsu named American Physical Society Fellow