Belle II explores new "portal" into dark matter - First results from the Belle II Experiment
April 7, 2020
Kavli Institute for the Physics and Mathematics of the Universe (Kavli IPMU)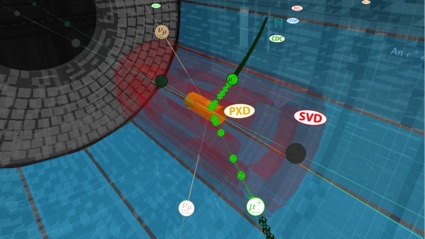 The first search for a new type of elementary particle that may act as a "portal" between ordinary matter and dark matter by the Belle II international collaboration has been published in this week's Physical Review Letters.
The Belle II experiment, which operates at the SuperKEKB electron-positron collider in Tsukuba, Japan, searched for a hypothetical new particle called the Z' that may act as a "portal" between ordinary matter and dark matter. Belle II data collected in 2018 shows no evidence of the Z', setting new limits on the properties of such a particle.
A Z' boson is one of the proposed theoretical candidates that might connect dark matter with the ordinary world. If it exists, it could be produced in electron-positron collisions at SuperKEKB and subsequently decay to invisible dark matter particles. Discovery of a Z' boson might solve important open issues in particle physics related to the behavior of dark matter and resolve some anomalies observed in other experiments that cannot be explained by the reigning theory of particle physics (the Standard Model).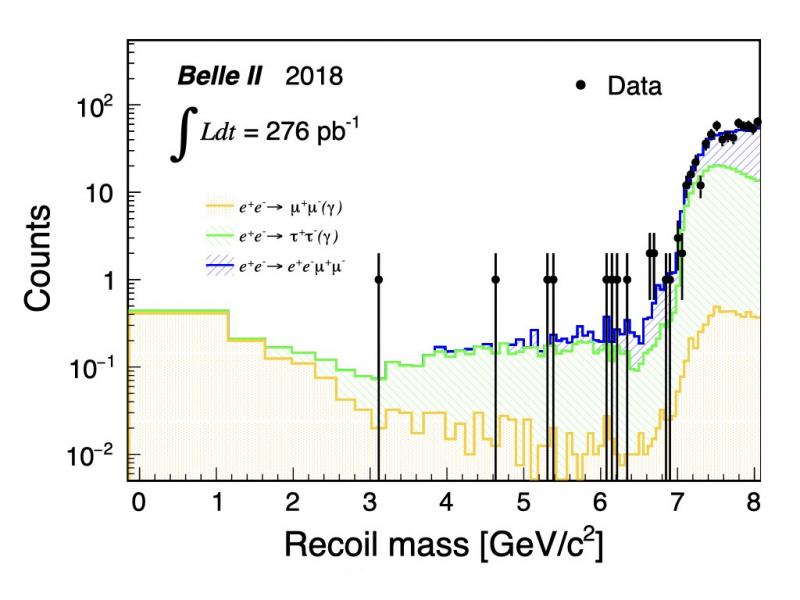 Researchers at the Kavli Institute for the Physics and Mathematics of the Universe (Kavli IPMU) have been involved with the Belle II experiment to upgrade the Belle II detector.
"This paper was the result of a collaboration involving many groups, including the Kavli IPMU. Our team will also work on new-particle searches by maximally utilizing the Silicon Vertex Detector that we had produced and delivered to the experiment," said Kavli IPMU Associate Professor Takeo Higuchi.
For more details, please refer to the press release by KEK.
Related articles
Electrons and Positrons collide for the first time in the SuperKEKB Accelerator
Upgraded SuperKEKB accelerator will start taking data
Inner component of Japan's upgraded particle accelerator nears completion

Related links
Background information on the science goals of the SuperKEKB/Belle II facility
Belle II explores new "portal" into dark matter - First results from the Belle II Experiment