Kavli IPMU receives University of Tokyo Business Reform Excellence Encouragement Award (2019 / 2020)
December 17, 2020
Kavli Institute for the Physics and Mathematics of the Universe

On December 16 (Wed.), 2020, the University of Tokyo Business Reform President's Award ceremony was held at the Yasuda Auditorium on the University's Hongo Campus.
The Business Reform President's Award was created by the University of Tokyo's Business Reform Promotion Office to solicit ideas for business reform and results improvement in each department, from faculty to staff, and to commend the efforts recognized as being among the best of them.
On this occasion, the Kavli IPMU received the Business Reform Excellence Encouragement Award, which is among the Business Reform President's Award categories, in recognition of the institute's efforts to continuously work on business improvement across departments.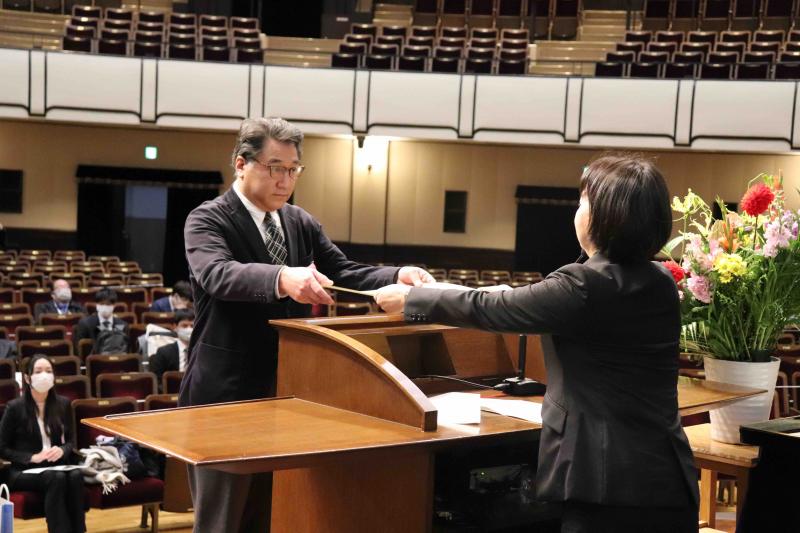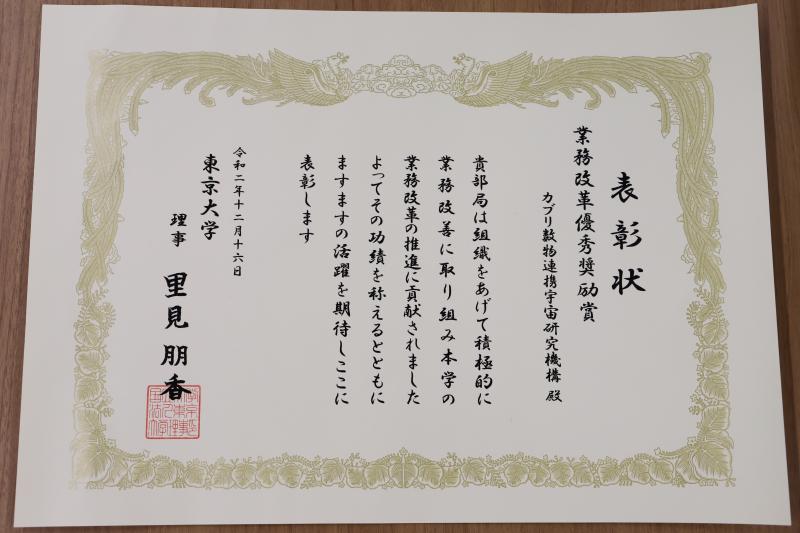 Related links:
Kavli IPMU staff commended at 2018 Business Transformation Awards for their smart tech
Kavli IPMU staff receive 2017 President's Award for Business Transformation
Kavli IPMU Staff Recognized at the University of Tokyo's 2016 Special Business Innovation Prize
Kavli IPMU international section staff commended at 2015 UTokyo business transformation awards
2013 UTokyo President's Award for business transformation awarded to the Kavli IPMU working group