President of the Republic of Armenia Armen Sarkissian visits Kavli IPMU
August 2, 2021
Kavli Institute for the Physics and Mathematics of the Universe (Kavli IPMU)

Last Tuesday, we had the honor of welcoming President Armen Sarkissian of the Republic of Armenia to the Kavli Institute for the Physics and Mathematics of the Universe (Kavli IPMU).
Director Hirosi Ooguri gave an overview of the institute and discussed issues in basic science research and cultural exchanges with President Sarkissian. Also participated in the discussion were Deputy Directors Misao Sasaki and Tomiyoshi Haruyama, Principal Investigator Tadayuki Takahashi, and Project Researcher Valeri Vardanyan and Technical Assistant Nvard Saharyan, both from Armenia.
President Sarkissian himself used to do research on theoretical physics, astrophysics and computer modeling. He talked about his own research experiences and their relevance to our society. He also asked the Kavli IPMU researchers on their work, the WPI program, and the working environment of the Kavli IPMU.
After the conversation, President Sarkissian and his entourage had a tour of the institute building led by Deputy Director Haruyama, where he showed great interest in the giant blackboard on the ground floor and the Piazza Fujiwara.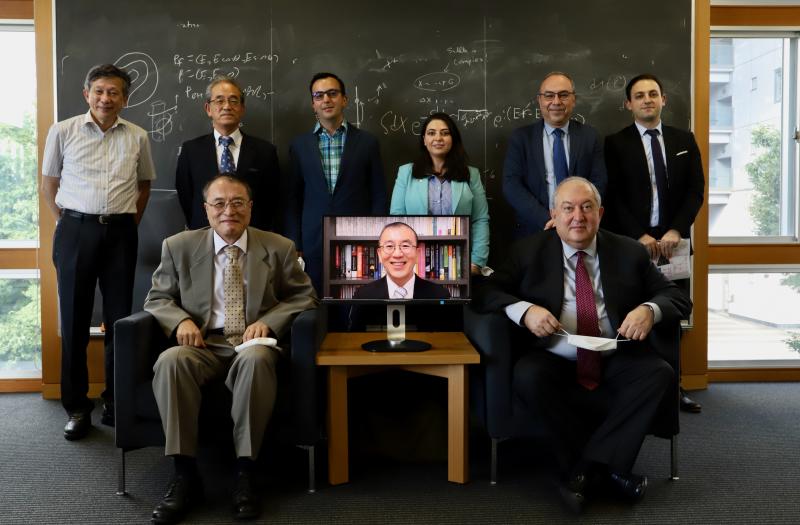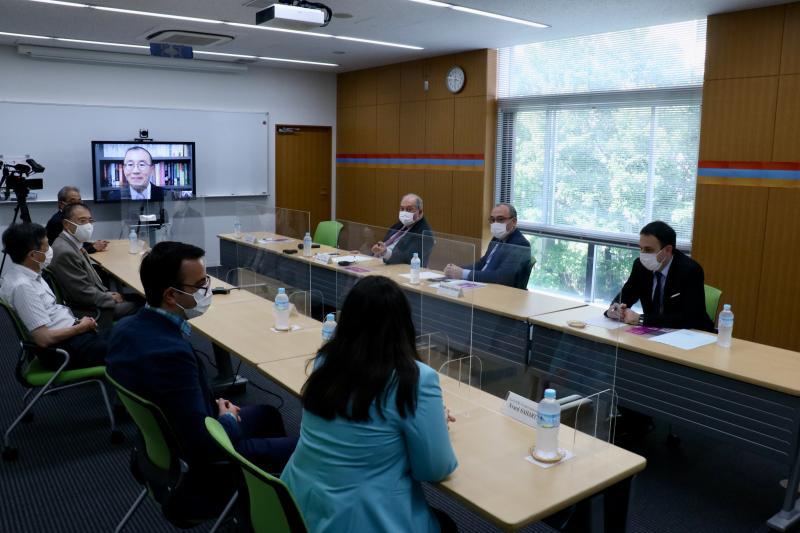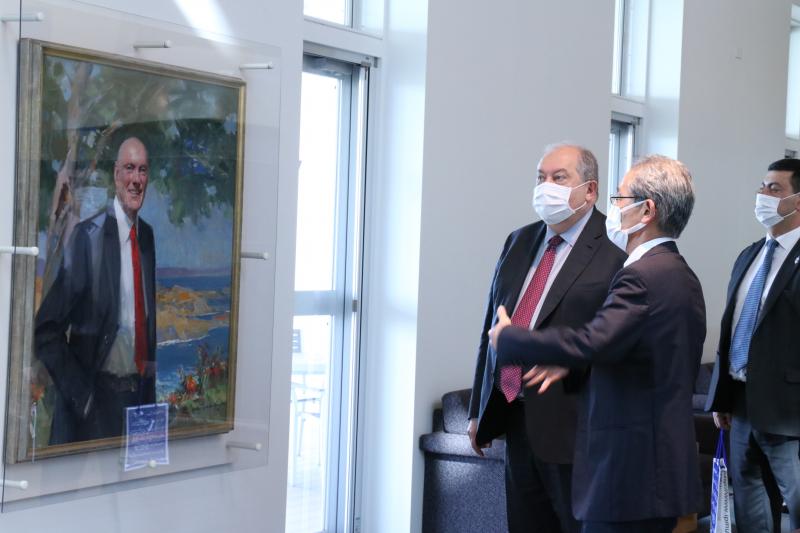 Related links
President Armen Sarkissian visits Kavli IPMU (Office of the President of the Republic of Armenia Youtube channel)