National Academy of Sciences elects Takaaki Kajita as new international member
May 6, 2022
Kavli Institute for the Physics and Mathematics of the Universe (Kavli IPMU)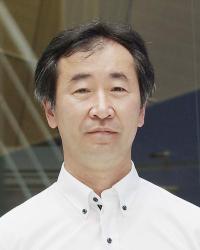 The University of Tokyo's Kavli Institute for the Physics and Mathematics of the Universe (Kavli IPMU) Senior Fellow, and Institute for Cosmic Ray Research Professor, Takaaki Kajita has been elected as a member of the US National Academy of Sciences, it was announced on May 3.
This year, the Academy elected 120 new members, and 30 new international members.
The National Academy of Sciences is a private, non-profit society of distinguished scholars. Established in 1863, scientists are elected by their peers to membership in the NAS for outstanding contributions to research. Currently, the Academy includes 2512 members, 517 international members. Of these members, 190, including Kajita, have received a Nobel Prize.

Related links
National Academy of Sciences Elects Members and International Members
Prof. Kajita Elected as International Member of the National Academy of Sciences, USA (Institute for Cosmic Ray Research website)