Searching for the other Physics vol.02 – an art exhibition at a science Lab-, Jun 29 - Jul 11, 2010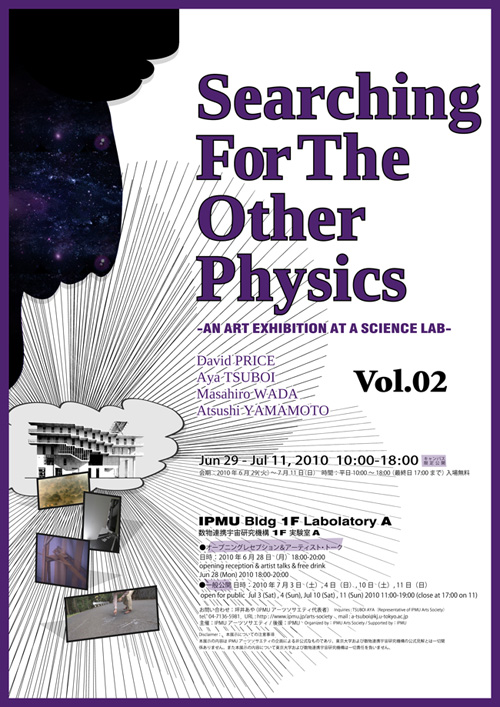 All people at Kashiwa campus are welcomed. For the public, please see Schedule.
Details
Place:
IPMU Bldg LaboratoryA
Admission:
Free
Organized by:
IPMU Arts Society
Supported by:
IPMU
Schedule
6/28
18:00-20:00 Artist talk & Opening Reception with free drink!
7/3, 4, 10, 11
11:00-19:00

public open

(last day we will close at  5p.m.)
Participants
David PRICE
Aya TSUBOI
Masahiro Wada
Atsushi YAMAMOYO
For further information:
Aya Tsuboi (Representative of IPMU Arts Society)
a-tsuboi _ at _ kj.u-tokyo.ac.jp
04-7136-5981